How does Polyurethane Concrete Raising work?
High density expanding polymers are injected into ports through small 5/8" pre-drilled holes through to the underside of the concrete.
As part "A" and part "B" of the materials make contact at the gun tip, the mixture heats up and begins to expand, custom filling voids under the slab and  this reaction causes the slab to lift.
The foam will never change shape and is water & erosion resistant
The technician observes the entire slab over the course of the procedure pumping at small intervals; until the slab has reached an even, aligned or correct pitch elevation with the adjacent concrete.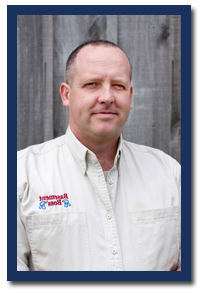 Paul Smith president and owner of AbleTec Enterprises Inc. and co-owner of Basement Boss® reports…
we've seen a lot of sunken and sloping concrete over the years when assessing leaky basements. Improper grade can be direct causes and/or certainly contribute to water infiltration in the basement.
Concrete raising technology is something that has been of great interest to me for a few years now, since taking over the business from my father in 2007. Finally after much research and investigation the technology that I've been looking for is now available for residential applications.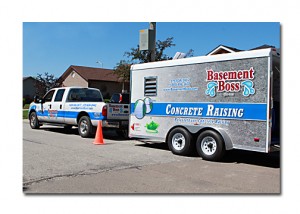 When I came across a North American family based company with over 37 years of Mud-jacking/ Foam Concrete Raising experience, technology development, training/ certification and the willingness to back us: it was a simple decision.  I wouldn't entertain the thought of conducting a business relationship with anyone that did not have the same company values and customer service that we strive to provide day after day, year after year.
I couldn't be more thrilled and pleased with our new business friends and am looking forward to a long and successful relationship. I'm excited to be able to provide this much needed, cost effective alternative to concrete replacement, to YOU!
---
---
What are the differences between Polyurethane raising and Mud-jacking?

Polyurethane material is lighter than Mud-jacking material, 2lbs. for every 100 lbs. of mud-jacking material (per cubic foot).
This means no further weight burden on already weakened soil conditions.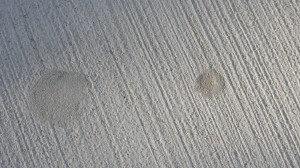 The Polyurethane injection process uses 5/8" drilled holes for injection compared to 1- 5/8" Mud-jacking holes.
Some compromised slabs can fracture with the intrusion of bigger holes. The Polyurethane process also uses considerably fewer holes than traditional Mud-jacking. When completed this makes the polyurethane holes nearly invisible.
---
How long does a job normally take?
Work is normally completed in 1-2 hours with minimal disruption to the homeowner and is ready for same day use .
---
What are the impacts to the environment?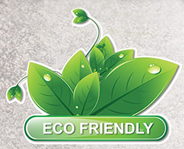 Our polyurethane mixtures are made from recycled foam products that otherwise would be slated for the landfill.
Raising concrete keeps those slabs from being trucked to the landfill sights as well.
Polyurethane is environmentally friendly and does not cause any leaching into the soil.
---
What kind of costs can I expect?
Polyurethane can usually be done for less than half the cost of pouring new concrete and is pretty comparable to traditional Mud-jacking.
Every project requires an individual visit and assessment.
All quotations are complimentary to homeowners.
---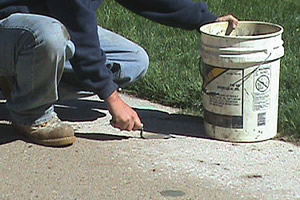 How are the holes filled?
After the concrete has been raised the plastic port is removed.
The hole cavity is filled with cement and then the top is smoothed over even.
We do recommend that a couple of hours be allowed for the patches to set up before using.
---
Is there any maintenance to do after?
The seams of the repaired slabs will need to be caulked and any exposed areas will need to be backfilled.
We suggest Silicone based self leveling caulking which can be purchased at most hardware locations.
In instances where the homeowner prefers us to do these applications we will be happy to quote the additional services.
Always ensure that water is not directed under the repaired slab and that any downspouts are diverting water away from the slab and your foundation.
Make sure that the seams and backfilled areas are maintained over time to prevent water infiltration to the substrate under the foam of the repaired slabs.
Protect everyone from slips, trips and falls. Don't leave yourself open to liabilities.
Take a look around your home for sunken, cracked or uneven concrete ….
ITS TIME TO GET EVEN WITH YOUR CONCRETE!
Call today to schedule your complimentary quotation
519-834-2442 or 1-800-816-2677