Your sump pump is the guardian of your home….
The necessity for a sump pump cannot be emphasized enough. Much of the moisture that accumulates in your basement is hidden and concealed behind walls and under flooring where it breeds harmful moulds. These dark concealed areas provide an ideal environment for bacterial growth, and an opportunity for critical structural damage.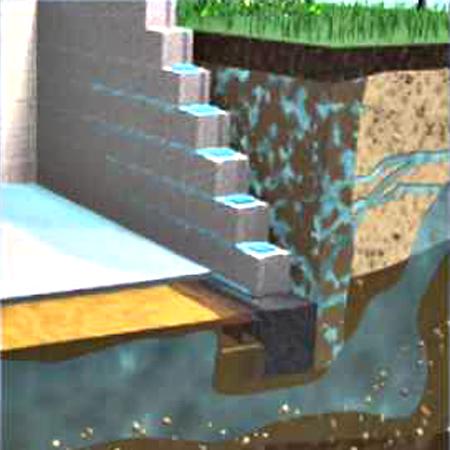 The presence of a reliable pump can provide the crucial control that's needed to prevent these negative developments and, in the long run, save you a lot of money and worry over repairs and health issues.
Moisture problems are a direct result of transient environmental factors such as a heavy rainfall or quick snow melt occurrences, and/or the alternate more persistent seepage source hydro-static pressure.
Hydrostatic pressure- water that comes up from the ground can be as equally detrimental to your home: these are just a few of the many reasons that the protection provided by a sump pump should be considered. The pump will not only give you protection against leakage and damage, but it will give you peace of mind as well.
If you live in a home where hydrostatic pressure is a factor, you have a 24/7 source of damaging water that is constantly seeking avenues through which to can leak into your basement. Water will seep through every potential entry point, permanently saturating solid concrete or block.
The installation of a sump pump guards against an ever present threat through its ability to relieve the pressure. This relief protects against structural and property damage as well as the health concerns associated with flooding and seepage.
Even if your home is not currently plagued by hydrostatic problems, climate change continues to bring us higher volumes of precipitation which, in turn, affect the level of the natural water table. And those who own homes that already experience this problem can expect to experience increased water problems as the water table below their home rises even further.
A sump pump isn't a glamorous thing you can have in your home, but when it comes to water control, this important guardian is worth its weight in gold!
For state-of-the-art technology and reliability, check out our "Boss Force" line of pumps below. Available in submersible primary pump and battery backup.
When the Dark Forces of Nature Strike….
you can count on
the "Boss Force"
to protect you
Leading the industry in….
                         GREEN TECHNOLOGY
The Boss Eliminator…. exceeds expectations
1/3 HP.
Operates on 3.8 amps @ 10′ head                                                  
Saves an average of $57.00 per year
Evacuates 2770 gallons per hour @ 10′ head
Piggy-back dual float switch
Protective cage for float switch
Cast iron/cast aluminum construction
Split capacitor motor & dual ball bearings
Water cooled
Continuous duty rated
Installs into a 10″ diameter pit
3 year manufacture warranty

*Back-up float activates the pump when the water reaches the float
*Protective cage prevents debris or wires from interfering with float operation
*Solid top keeps out sand and dirt
*Vented, concave bottom prevents debris build-up under the float
*Primary float activates the pump when the water reaches the float

*Controller… activates pump weekly to exercise and extend pump life.
Adjustable run time. Alarms & alerts when AC power has failed, detects
float problem, 9v battery low, can connect to home security or remote dialer.
The Boss Enforcer Battery Back-up…. proven reliability
Efficient battery recharge 1.6 amps.
Evacuates1730 gallons per hour @ 10′ head                                          
Pumps intermittently for days
Automatic operation & monitoring
Monitors battery & pump conditions
Monitors battery fluid levels
Dual float switch
Automatically tests pump weekly
3 year manufacture warranty
*Sounds an alarm when it detects irregularities and pinpoints problems and solutions on the control panel. Alarm can be silenced during power outages.
Save when you purchase….
The Boss Alliance combination package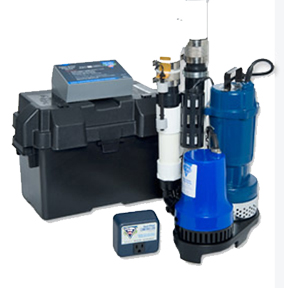 Heavy Duty Quiet Check Valves
Available in white or clear
1/2 lb. spring loaded internal flapper ensures quiet operation
Minimizes "Thump" when pump stops
Easy view flapper action so you can see valve working with the "Clear" valve

Check with your local dealer for a more extensive list of products and solutions