We proudly support various organizations throughout Southwestern and Midwestern Ontario. See the complete list below, and be sure to contact us if you would like to be considered for our next community involvement activity.
---
Lambton County Developmental Services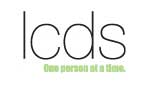 LCDS is a comprehensive social service agency committed to providing quality supports for people with developmental disabilities and contributing to the communities where we operate. LCDS is a major sponsor to the Fusion show charity fundraiser event. Basement Boss has been happy to sponsor the Valentine's Day Auction and Fusion Show events.
---
Habitat for Humanity

Basement Boss has had the privilege of contributing our exterior waterproofing techniques to several Habitat projects throughout Lambton County. It's been a unique opportunity to get in on the new home construction end for a change and take a pro-active approach in preventing future foundation seepage issues. Basement Boss looks forward to up coming Habitat projects and working along side so many skilled and professional trades.
Read More of our Updates
www.habitatsarnia.org
---

Lambton Central Collegiate & Vocational Institute Annual Scholarship
Please Click Here to view our Scholarship Recipients.
---
Hanna Memorial Public School

Basement Boss was delighted to present Hanna Memorial Public School with a donation towards their playground project fundraiser. The eagerly awaited playground equipment will be accessible for all students. With more than half their goal met, Hanna Memorial is hoping to begin building in the spring of 2013. Congratulations to all the staff and students at Hanna Memorial Public School for their hard work and efforts with this ongoing project.
---
Upcoming & Past Habitat for Humanity Projects
1787 London Line Sarnia
386 Northridge Place Petrolia, a project for Lambton County Developmental Services
388 Northridge Place Petrolia, a project for Lambton County Developmental Services
140 Euphemia St. Sarnia, a project for Community Living Sarnia
272 Mac Kenzie St. Sarnia, a community family project
614 Maple Ave. Sarnia
928 Enisclaire Dr. Sarnia
772 Devine St. Sarnia
774 Devine St. Sarnia