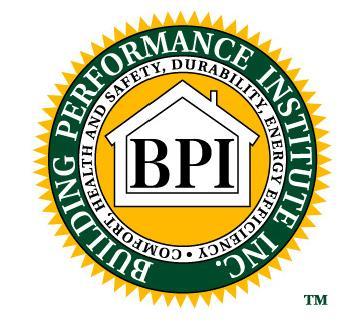 Our E.Z. Breathe ventilation unit now carries the prestigious "Building Performance Institute" seal of certification and approval.
Consumers look for a Seal of Approval when they are buying products. Researching quality assurance yourself is often time consuming. Products certified with the Seal from the BPI are products that you can rely on.
How it works… BPI identifies the appropriate industry standard which the product will need to meet. The product is then tested by an independent accredited lab, proving that it meets the requirements of the standard. Once the lab report has been reviewed and approved by BPI, the product is eligible for listing on the BPI website and receiving the BPI Listing Mark.
What this means….. BPI only identifies leading industry products that meet home performance industry standards for energy upgrades to the home. The BPI seal of certification gives you the confidence to choose an E.Z. Breathe Ventilation unit for your home. Click here for more information about E.Z. Breathe
                                         
                                                    Your prescription for improved indoor air quality
Click here for more info on BPI