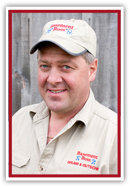 Grubb & Gutscher
230 Forler St. Neustadt, ON N0G 2M0
Email: grubbgutscher@wightman.ca
Tel: 519 799 5211
Toll Free: 1 888 799 5211
www.basement-boss.ca
Celebrating 10 years in business, Grubb & Gutscher have been authorized dealers for Basement Boss servicing the Mid-Western Ontario area. We pride ourselves on our professional and courteous service to both our new and existing customers.
Grubb & Gutscher are fully insured accredited members of the Better Business Bureau and recent members of the Basement Health Association.
We are constantly challenging and updating ourselves and our products. We look forward to solving any of your waterproofing issues.
Additional Services:
Radon Measurement & Mitigation- license #C-NRPP ID 201825CRT
E-Z Breathe Ventilation systems
Mini excavating
Exterior dig and waterproofing
Outside pit/pump service, maintenance & installation
Water jetter pipe cleaner
Rubberized Paving
Authorized Installer for E-Z Breathe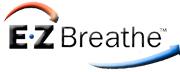 Authorized installer of Rhino Carbon Fiber